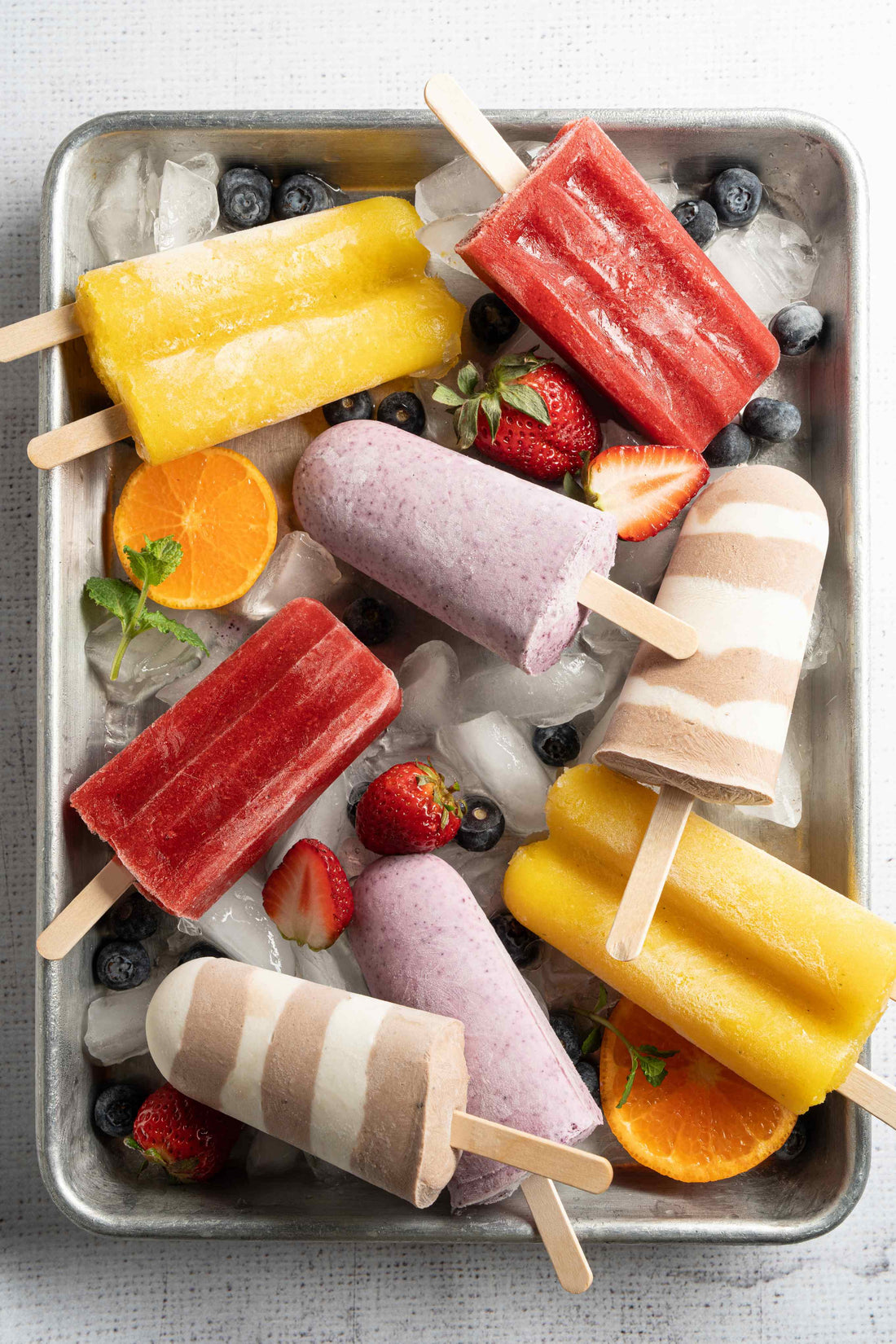 Your summer saviors are here! We have five delicious, fresh popsicle recipes to help you cool off as summer is heating up!
Fresh, homemade popsicles are a simple and affordable treat to make and keep at home to enjoy all summer long. With a popsicle mold and a few fresh ingredients you're ready to go!

Fresh herbs are the key to adding a delightful aromatic twist to your homemade popsicles. Some of our favorite combinations are the thyme in our Strawberry Honey Ice Pops and the basil in our Honey Basil Lemonade Popsicles. Fresh Mint takes the Honey Mint Orange Popsicle recipe to a new level of refreshing in hot summer weather. Don't be afraid to add a little sting with our Hot Honey if you love a sweet heat!
"The perfect tide-you-over snack"

We love using yogurt to make protein-packed summer treats. These yogurt popsicles are not only refreshing but filling! The perfect tide-you-over snack for those kids who never seem to finish a meal because they're too excited for summer fun.

We're loving our bee-inspired Chocolate Banana Pops with their layered chocolate and banana flavors. If you don't have the time (or patience) for layers, you can't go wrong with our Berry Yogurt Honey Pops! Simple, quick, and refreshing no matter what berry (or berries!) you decide to add!

Popsicles and summertime, there's no better pair!
#savethebees