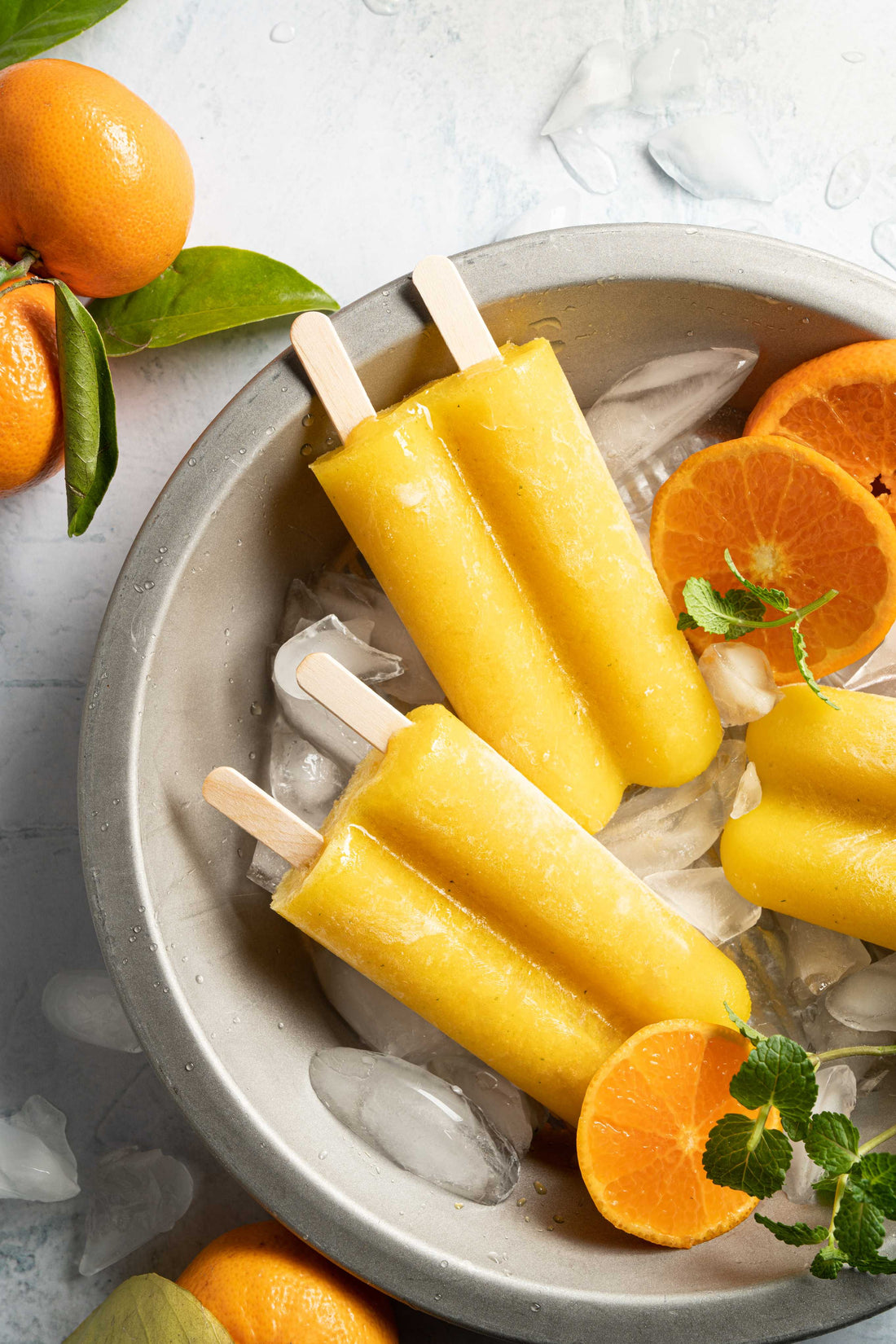 These simple and refreshing orange popsicles are packed with all the antioxidants and vitamins of an orange, in a delicious frozen treat.
Honey-Mint Orange Pops
(orange, mint + honey)
Makes 6 popsicles
What you need:
4 large navel oranges, peeled and segmented
Juice of one orange (about 1/2 cup)
1 teaspoon orange zest
3 tablespoons your favorite
Savannah Bee Company® Honey
2 tablespoons mint leaves, minced
What to do:1.
Wash Up!
2.
Prepare Pops:
Put oranges, zest, juice, mint leaves, and honey into a blender or food processor. Blend until smooth (add a little water if the mixture seems a bit too thick). Pour the mixture into popsicle forms and freeze overnight. Enjoy on a hot day!
Pro Tip:
Run warm water over the outside of the popsicle form or hold the popsicle form in a cup of warm water for 15-20 seconds to release the pop easily!
#savethebees
Regular price

Sale price

$17.00

Unit price

per