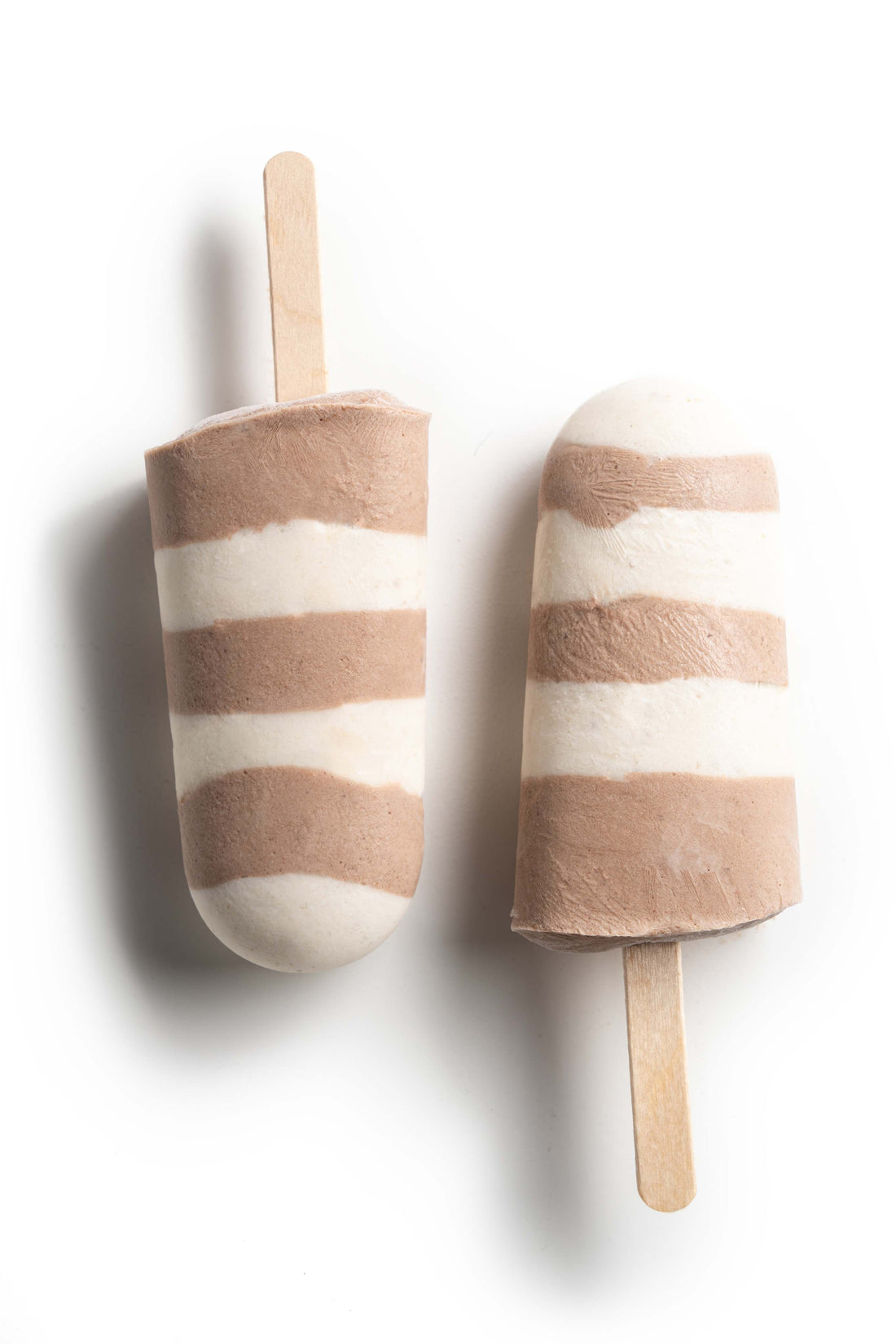 We dare a kid to tell us these honey banana pops (aka Bee Pops) aren't the best striped popsicle they've ever had! All the protein in Greek yogurt will do double duty making your honey banana pops layer-able and filling!
Chocolate Banana Pops
(banana, Greek yogurt, cocoa + honey)
Makes 6 popsicles
What you need:
1 1/2 cups Greek full-fat yogurt (regular yogurt won't layer properly)
2 ripe bananas, frozen (the ones that have been in your freezer for a year)
3 tablespoons of your favorite
Savannah Bee Company® Honey
2 teaspoons cocoa powder
What to do:1.
Wash Up!
2. Prepare Pops:
In a blender or food processor, add yogurt, bananas, and honey. Blend until smooth. Remove half of the yogurt mixture to a second container, then add cocoa powder to the blender and mix until smooth again.
3. Layer the pops:
Add a heaping tablespoon of banana yogurt mixture to the bottom of 6 popsicle molds. Repeat with the cocoa mixture. Alternate flavors until you reach the top of the mold. The result should be a bee-striped yogurt pop. Freeze overnight and enjoy on a hot day!
Pro Tip:
If you're very exacting about your bee stripes you can use two piping bags to layer the pops!
#savethebees
Regular price

Sale price

$17.00

Unit price

per