Strawberry Honey Ice Pops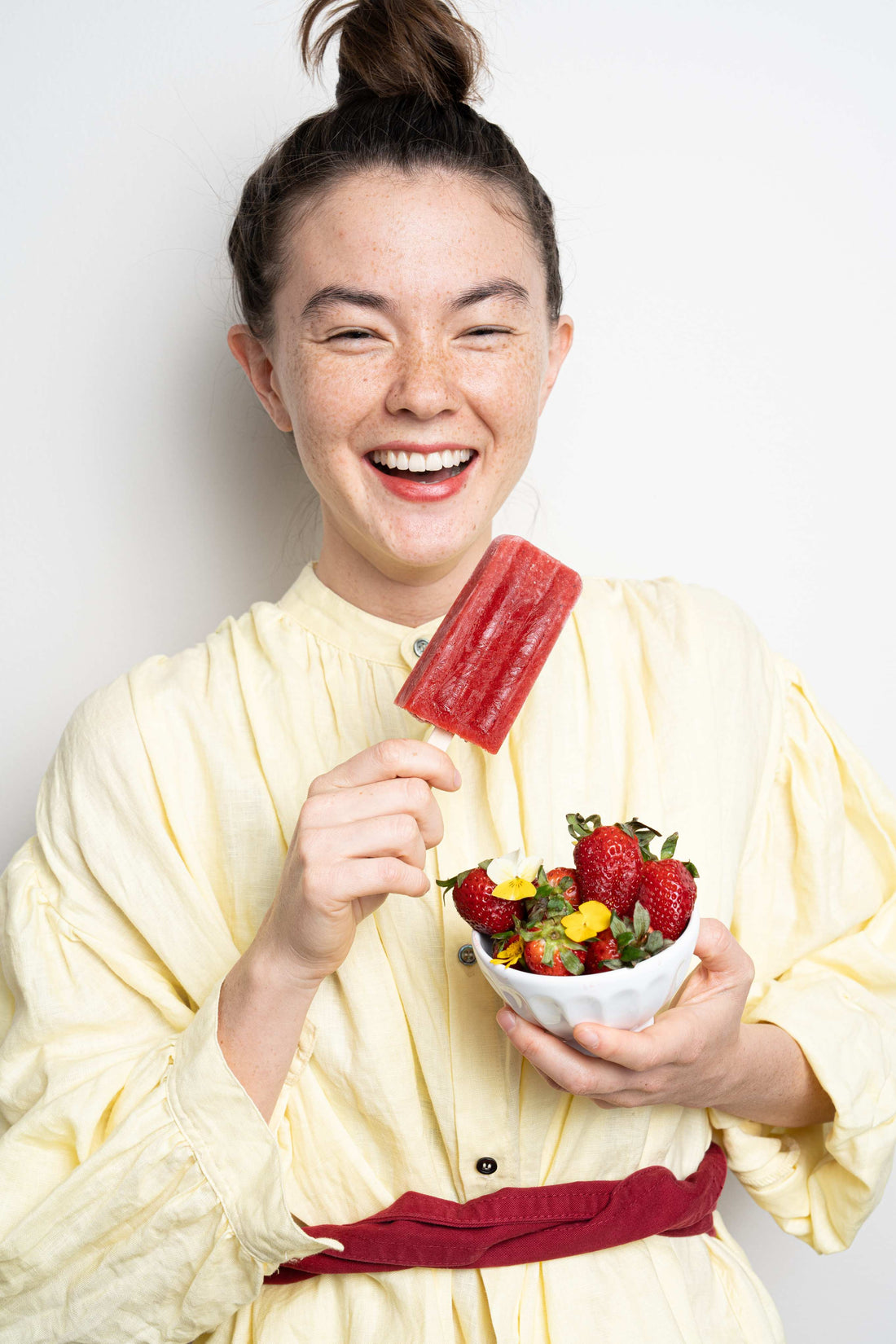 When you're wishing summer would never end, these Strawberry Honey Pops give you a little more thyme.
Strawberry Honey Ice Pops
(strawberry, orange zest, thyme + honey)
Makes 6 popsicles
What you need:
6 cups strawberries, diced
3 tablespoons your favorite
Savannah Bee Company® Honey
Zest of one orange
Juice of one orange (about 1/2 cup)
1/4 cup coconut water, plus more as necessary to smooth mixture.
1 teaspoon fresh thyme leaves
What to do:1.
Wash Up!
2. Prepare Pops:
In a blender or food processor add the strawberries, orange zest, orange juice, coconut water, and honey. Blend until smooth. Add thyme and blend quickly. Pour the mixture into popsicle forms and freeze 4 hours to overnight. Enjoy on a hot day!
Pro Tip: Run warm water over the outside of the popsicle form to help release the pop easily!
Regular price

Sale price

$17.00

Unit price

per