Stone Fruit Panzanella Salad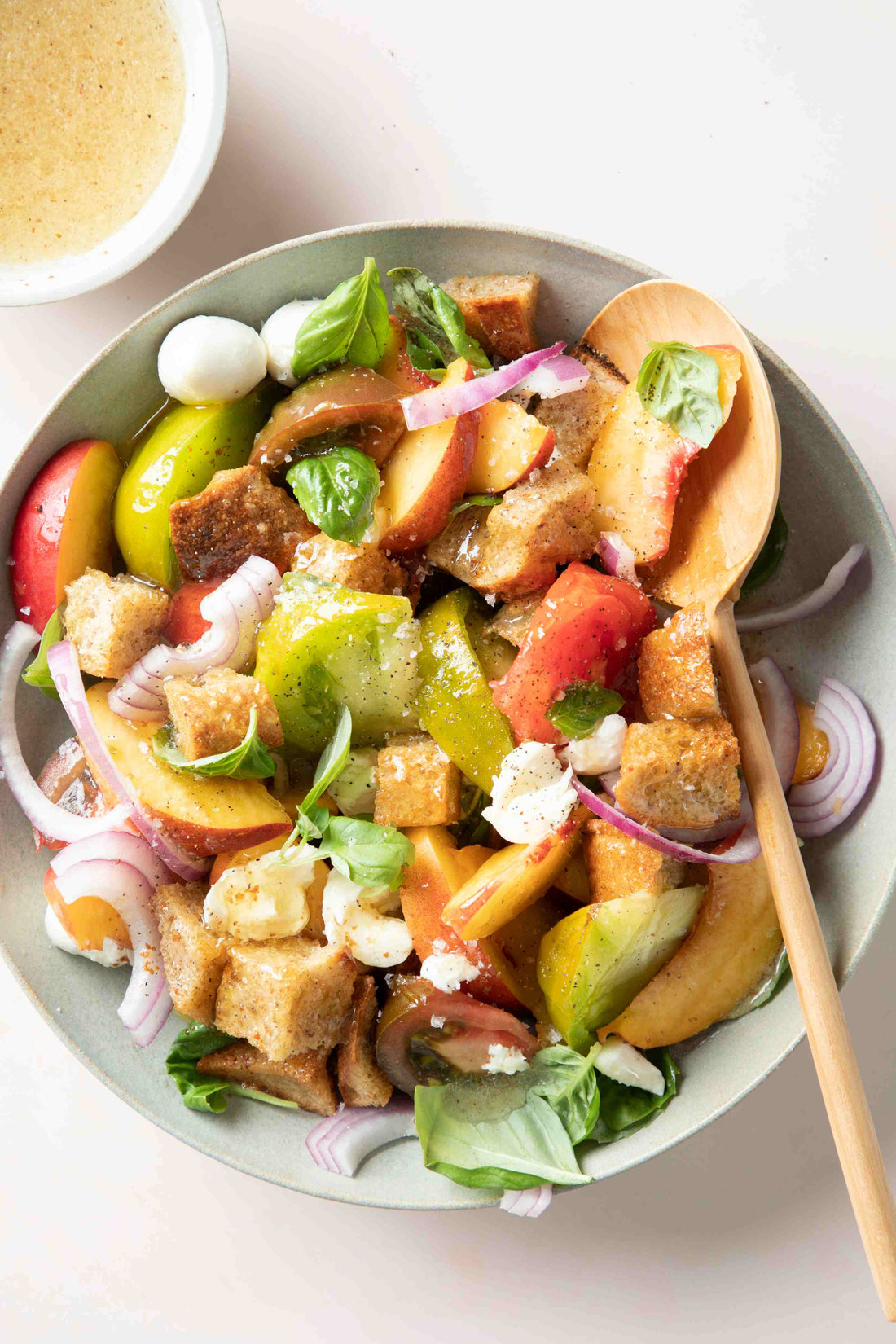 The classic Italian bread salad gets a fruity twist with the addition of nectarines and/or peaches. Toss the salad with the honey vinaigrette just before you're ready to serve.
Stone Fruit Panzanella Salad
(Italian bread salad with tomatoes, stone fruit, and basil)
Serves 8
What you need:
4 cups day-old Italian bread cubes, toasted
2 nectarines or peaches, pitted and sliced
2 large heirloom tomatoes, cut into wedges
½ cup sliced red onion
1 cup fresh mozzarella pearls (bocconcini)
½ cup sliced fresh basil, plus more whole basil for garnish
½ cup extra-virgin olive oil
¼ cup white balsamic vinegar
2 tablespoons Savannah Bee Company® Tupelo Honey, or your favorite Savannah Bee Company® honey
1 tablespoons Dijon mustard
Salt and freshly ground pepper

What to do:
1. Wash Up!
2. Prep the Salad: Combine the bread, peaches, tomatoes, onion, mozzarella, and sliced basil in a serving bowl.
3. Make the Dressing: Whisk together the oil, vinegar, honey, and mustard. Season with salt and pepper to taste. Pour the dressing over the salad and toss gently to coat.
To Serve: Garnish the salad with fresh basil and serve immediately.
#savethebees
Regular price

Sale price

$29.00

Unit price

per