Pumpkin Spice Café Au Lait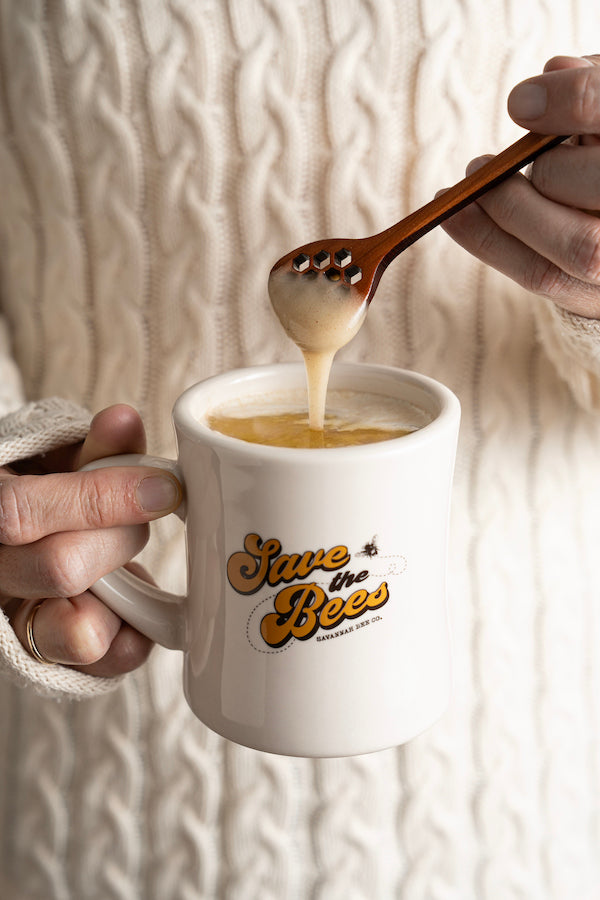 No standing in a line. No anxiety over whether the name on the cup is your name. And no over-roasted coffee. Sweetened with spiced honey and made rich with actual pumpkin. This Pumpkin Spice Café Au Lait is delicious coziness in a mug.
Pumpkin Spice Café Au Lait
(roasted honey coffee, milk + pumpkin spice honey)
Serves 2 
What you need:
1 cup brewed Savannah Bee Company Roasted Honey Coffee
2 tablespoons pumpkin puree
½ teaspoon pumpkin pie spice
3 tablespoons Savannah Bee Company Pumpkin Spice Whipped Honey
1 teaspoon vanilla extract
1½ cups whole milk 
What to do:
1. Wash Up!
2. Mix Drinks: In a small saucepan over low heat, whisk together coffee, pumpkin, pumpkin spice, honey and vanilla. Cook whisking until heated through. Whisk in milk and heat until just hot enough to warm the hands but is still a "sippable" temperature.
To Serve: Divide between two mugs and serve hot.
Pro Tip: Serve it cold! Add to an ice filled shaker and shake, shake, shake. Strain over ice and serve.
Table Talk: What is the weirdest way Starbucks has ever spelled your name or a friend's name?
Regular price

Sale price

$18.00 USD

Unit price

per