Hush Puppies with Hot Honey Butter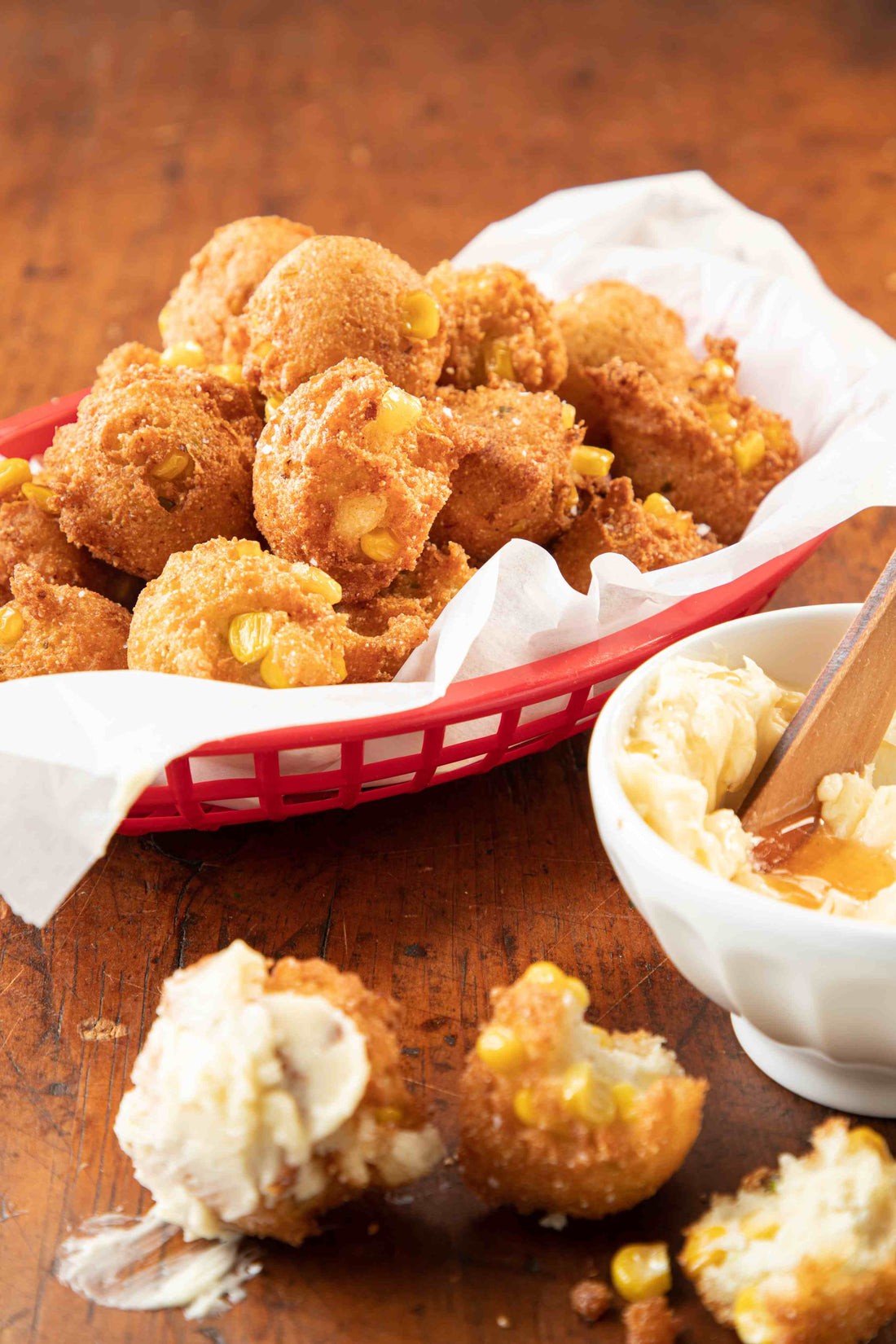 No fish fry or seafood dinner is complete without hush puppies. Ours get an extra crunch with the addition of fresh corn. Be sure to serve them warm to dip into our hot honey-infused whipped butter.
Hush Puppies with Hot Honey Butter
(crispy cornbread fritters + spicy sweet butter)
Makes 2 dozen; ¾ cup honey butter
What you need:
Vegetable oil for frying
1½ cups self-rising cornmeal
½ cup self-rising flour
¼ teaspoon salt
1 large egg
¾ cup whole milk
1 cup fresh corn kernels (from 1 ear corn)
2 green onions, minced
½ cup salted butter, softened
¼ cup Savannah Bee Company® Hot Honey
What to do:
1. Wash Up!
2. Heat the Oil: Pour oil to a depth of 3 inches in a Dutch oven and heat to 375°F.

3. Make the Batter: Stir together the cornmeal, flour, and salt in a large bowl. Whisk together the egg, and milk. Add the egg mixture to the cornmeal mixture, stirring to combine. Stir in the corn and green onions.

4. Fry the Hush Puppies: Drop the batter by tablespoonfuls into the hot oil. Fry for 2 to 3 minutes or until browned. Remove to a wire rack to drain.

5. Make the Hot Honey Butter: Beat the butter and honey together with an electric mixer until fluffy.

To Serve: Serve the hot hushpuppies with the whipped honey butter.
#savethebees
Regular price

Sale price

$18.00

Unit price

per