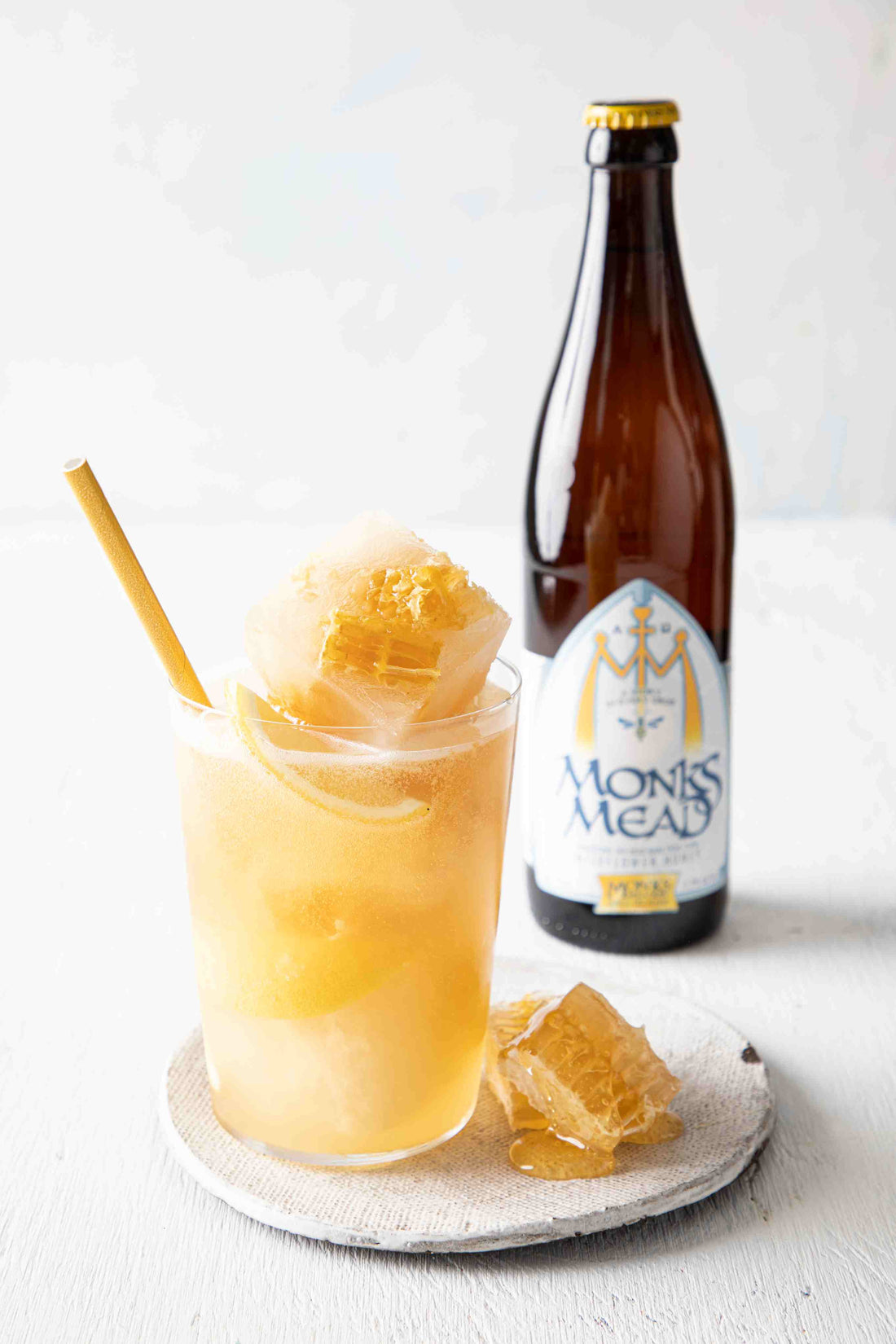 This ice cube trick will forever make you THE one they marvel over. Only you will know how easy they were to make.
Honeycomb Lemonade
(honeycomb ice cubes + freshly squeezed lemonade -add mead for something really special)
Serves 3
What you need:
1 cup of your favorite Savannah Bee Company® honey (we used Tupelo honey)
Savannah Bee Company® Raw Honeycomb, plus extra for garnish
1/2 lemon sliced into thin wedges
3 cups freshly squeezed lemonade
3 cups mead (we used Monk's Mead)

What to do:
1. Wash Up!
2. Make Honey Simple Syrup: In a small saucepan over low heat, stir together the honey and 2 cups water until honey has dissolved. Set aside to cool.
3. Make Honeycomb Ice Cubes: Using a silicone ice tray with large openings (we used a tray that makes large bourbon sized square ice cubes), cut pieces of the raw honeycomb and add to each opening of the tray, making sure to push some onto the sides and bottom. Fill each opening with the cooled honey simple syrup. Freeze until overnight.
To Serve: Layer a rocks glass with honeycomb ice cubes and lemon slices. Top with all lemonade or equal parts lemonade and mead (depending on who's drinking it). Garnish with raw honeycomb. Keep refilling glasses as long as the lemonade and mead lasts!
Pro Tip: Up your holiday punch game with raw honeycomb ice cubes floating in the punch bowl. 
#savethebees
Regular price

Sale price

$19.00 USD

Unit price

per