Strawberry Lemon Ice Box Pie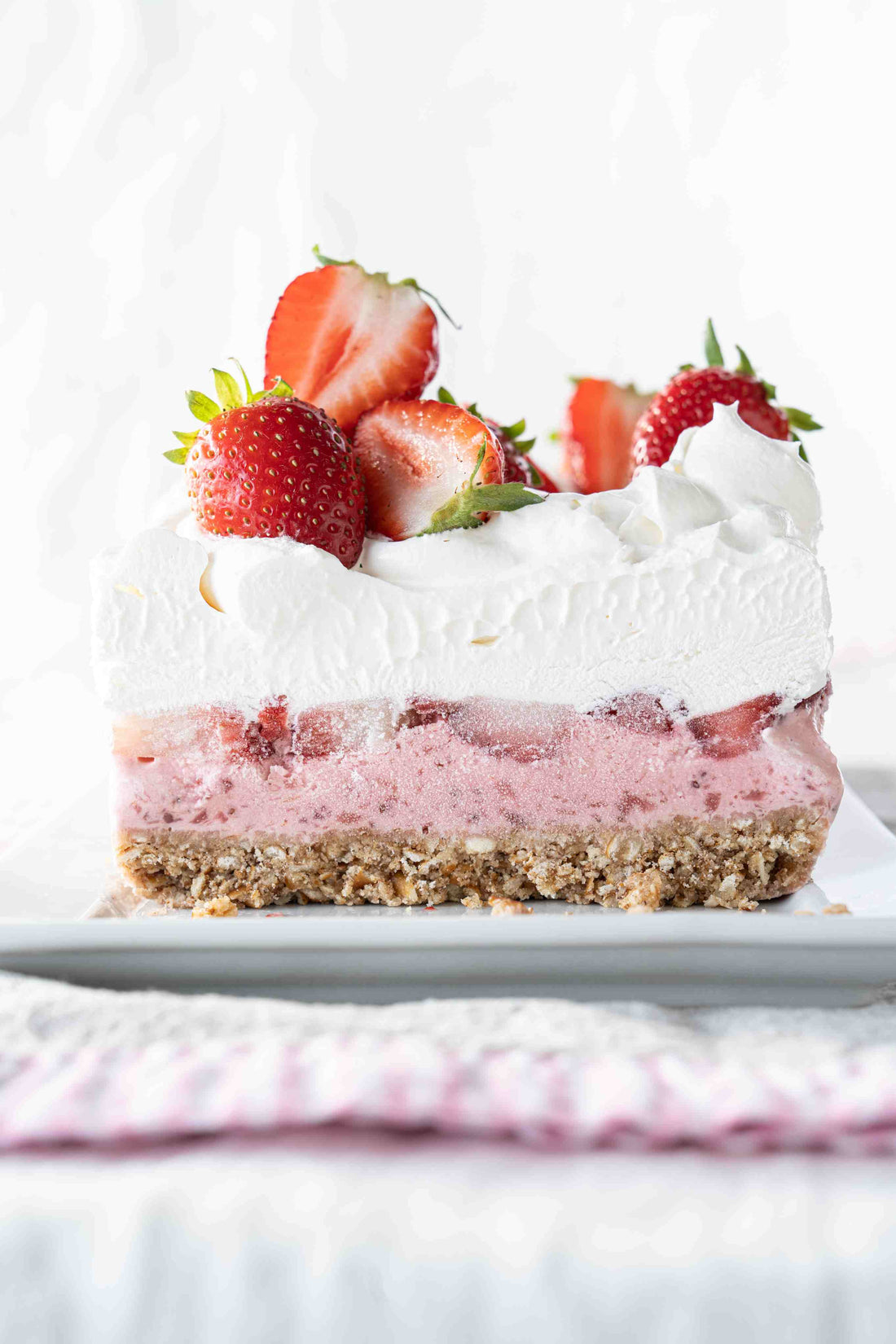 What is the best treat in summer when the weather heats up? We think it's this ice box pie, sweetened with our lemony whipped honey and strawberries for a lemonade inspired sweet treat that's easy to make and guaranteed to impress.


Strawberry Lemon Ice Box Pie
(frozen lemon pie with strawberries + pretzel crust)
Serves 6 to 8

What You Need:
1 (16-ounce) container strawberries, sliced, plus more for garnish
2 tablespoons Savannah Bee Company Orange Blossom Honey or use your favorite Savannah Bee Company Honey
1 tablespoon water
1¼ cups crushed salted pretzels
½ cup unsalted butter, melted
1/3 cup firmly packed light brown sugar
1 (8-ounce) block cream cheese, softened
½ cup Savannah Bee Company Whipped Honey with Lemon
1 teaspoon lemon zest
Sweetened whipped cream

What to Do:
1. Wash Up!

2. Make the strawberry puree: Combine ¾ of the strawberries, the honey, and water in a saucepan. Cook over medium heat, stirring occasionally, until the strawberries soften, begin to break apart, and create a sauce. Transfer to a bowl to cool completely.

3. Make the pie crust: Preheat the oven to 350° F. Stir together the pretzels, butter, and brown sugar. Press the crust onto the bottom and sides of a 9- x 5-inch loaf pan. Bake for 8 minutes or until the crust is set. Remove from the oven and let cool completely.

4. Make the filling: Beat the cream cheese, whipped honey, and lemon zest until fluffy and combined. Beat in the cooled strawberry puree. Pour the filling into the cooled pie crust and freeze for at least 4 hours or until set. Top with the sliced strawberries and sweetened whipped cream and freeze until ready to serve

To Serve: Arrange fresh strawberries on top of the whipped cream. Cut into slices to serve.
#savethebees
Regular price

Sale price

$18.00

Unit price

per