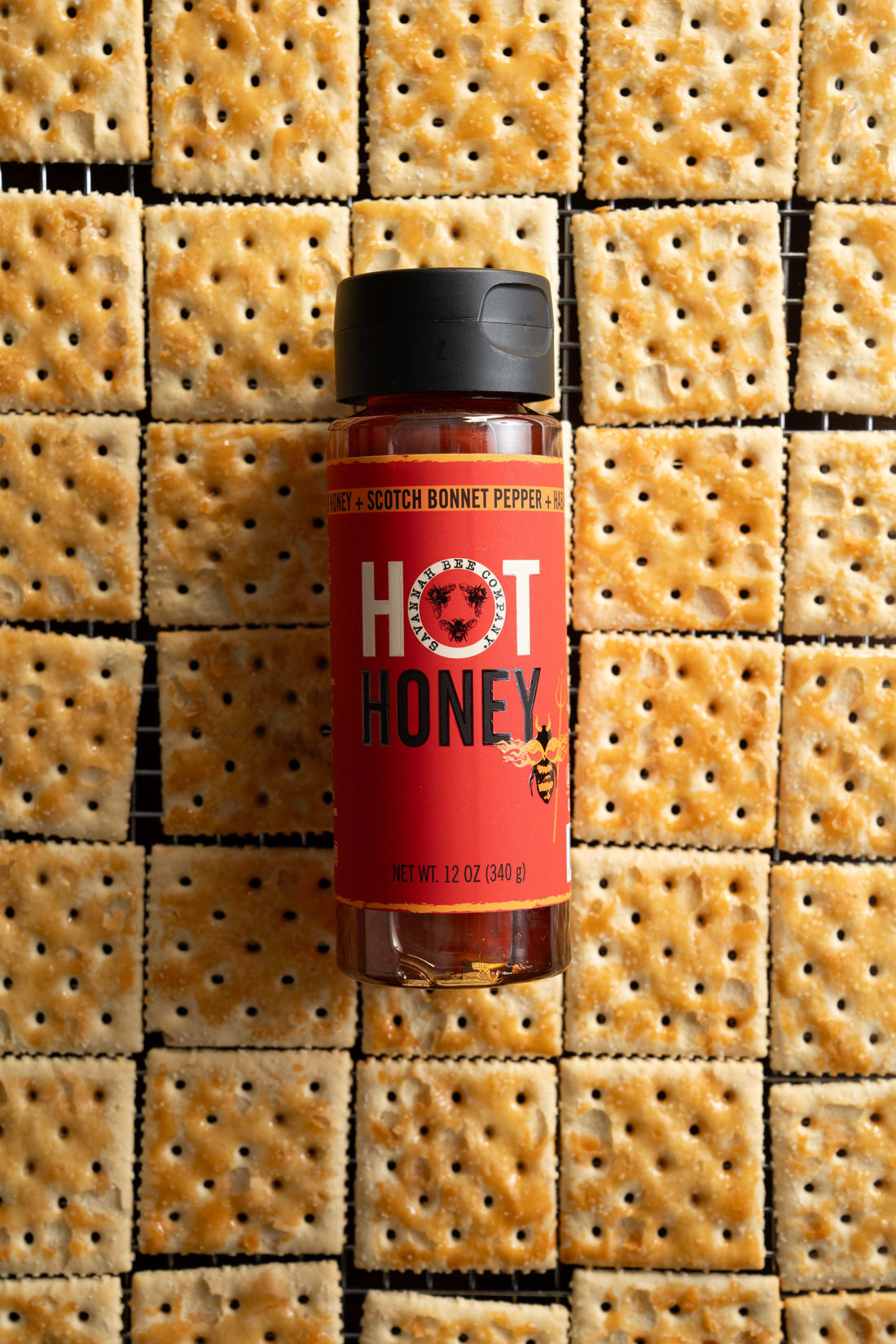 Sometimes you have an idea so simple it can't be good… but it IS. That's what happened with these saltines. We were craving something sweet and salty with a little heat and thus the honey cracker was born! Perfect piled around a cheese ball for a fun and flavorful appetizer.
Honey Crackers
(saltines + honey)
Serves 6-8
What you need:
1 sleeve saltines (not the low sodium ones, y'all)
1/2 cup Savannah Bee Company Hot Honey or your favorite Savannah Bee Company Honey
What to do:
1. Wash Up!
2. Make the crackers: Preheat oven to 350°F and prepare a baking sheet with parchment paper and set aside. In a small saucepan, heat honey over low heat until it is a manageable liquid. Using a silicone basting brush, brush each saltine with your honey. Bake for 5 minutes to set honey.

To Serve: Cool and serve with cheese and snacks at your holiday parties.

Pro Tip: Not interested in hot honey crackers? This recipe works great with any Savannah Bee Company honey.
Table Talk: What's something you do that you think everyone should do?
#savethebees
Regular price

Sale price

$18.00

Unit price

per