Grilled Acorn Squash with Honey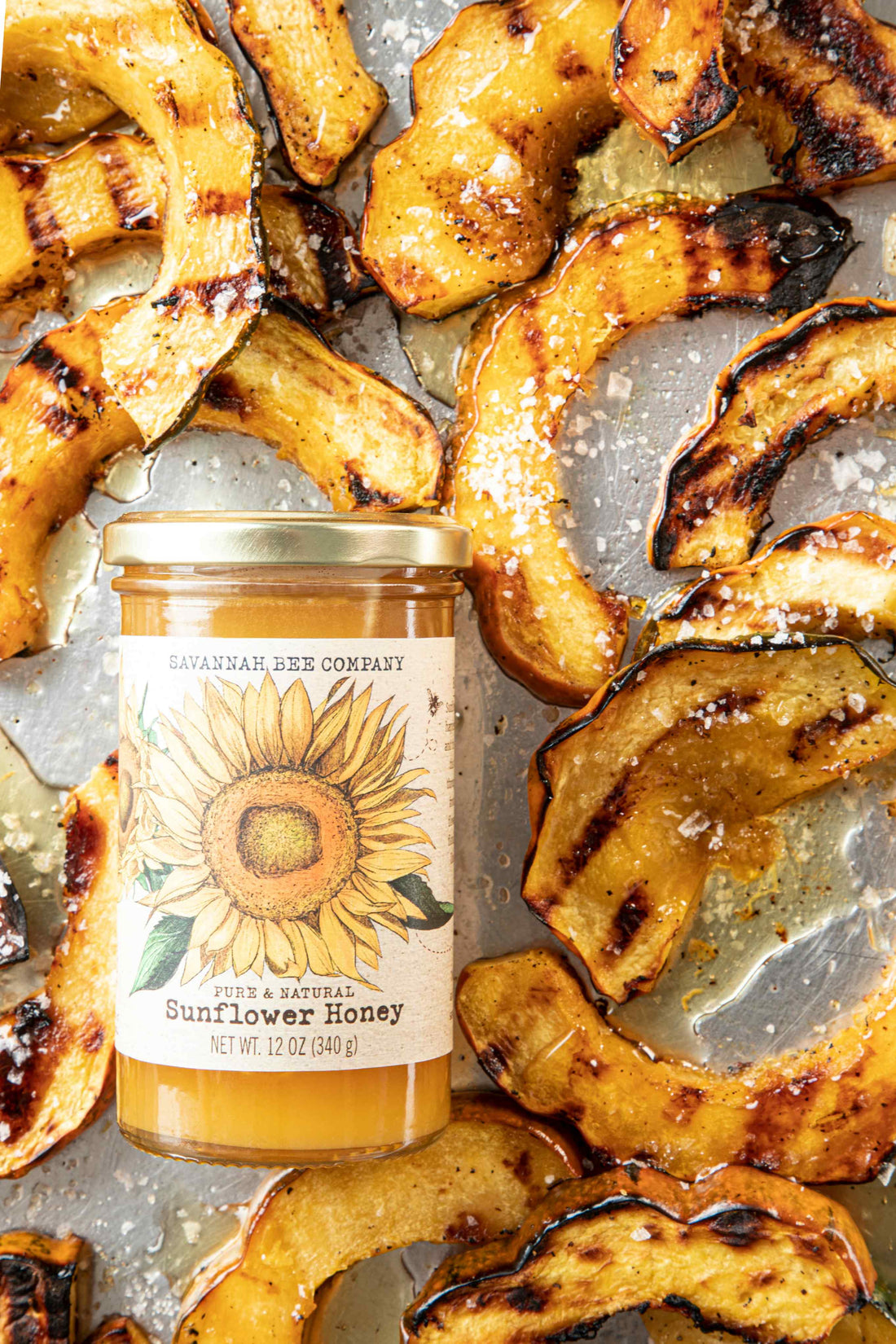 A grilled version of a classic Thanksgiving side dish. Garlic rubbed and charred seasonal squash are finished with Savannah Bee Company sunflower honey. This cooking method also works for delicata squash, as a substitute.
Grilled Acorn Squash with Honey
(squash, garlic + liquid sunshine)
Serves 4
What you need:
2 acorn squash
1/4 cup avocado oil
4-6 cloves roasted garlic, mashed into a paste
Kosher salt and coarsely ground black pepper to taste
Savannah Bee Company® Sunflower Honey to spread over

What to do:
1. Wash Up!
2. Preheat grill: Preheat an outdoor grill or indoor grill pan to medium-high heat.

3. Prepare Squash: Wash the outside of the squash and cut from stem to base. Remove the seeds and pulp from the center of the squash. Cut acorn squash into half-inch slices and place on a sheet pan.

4. Season Squash: Generously oil both sides the acorn slices and season by rubbing with garlic paste and sprinkling with kosher salt and pepper.

5.Grill Squash: Grill 5-10 minutes each side until grill marks are visible and squash is tender.

To Serve: Spread with Sunflower honey and enjoy immediately.
#savethebees
Regular price

Sale price

$22.00

Unit price

per