Old-Fashioned Sloppy Joes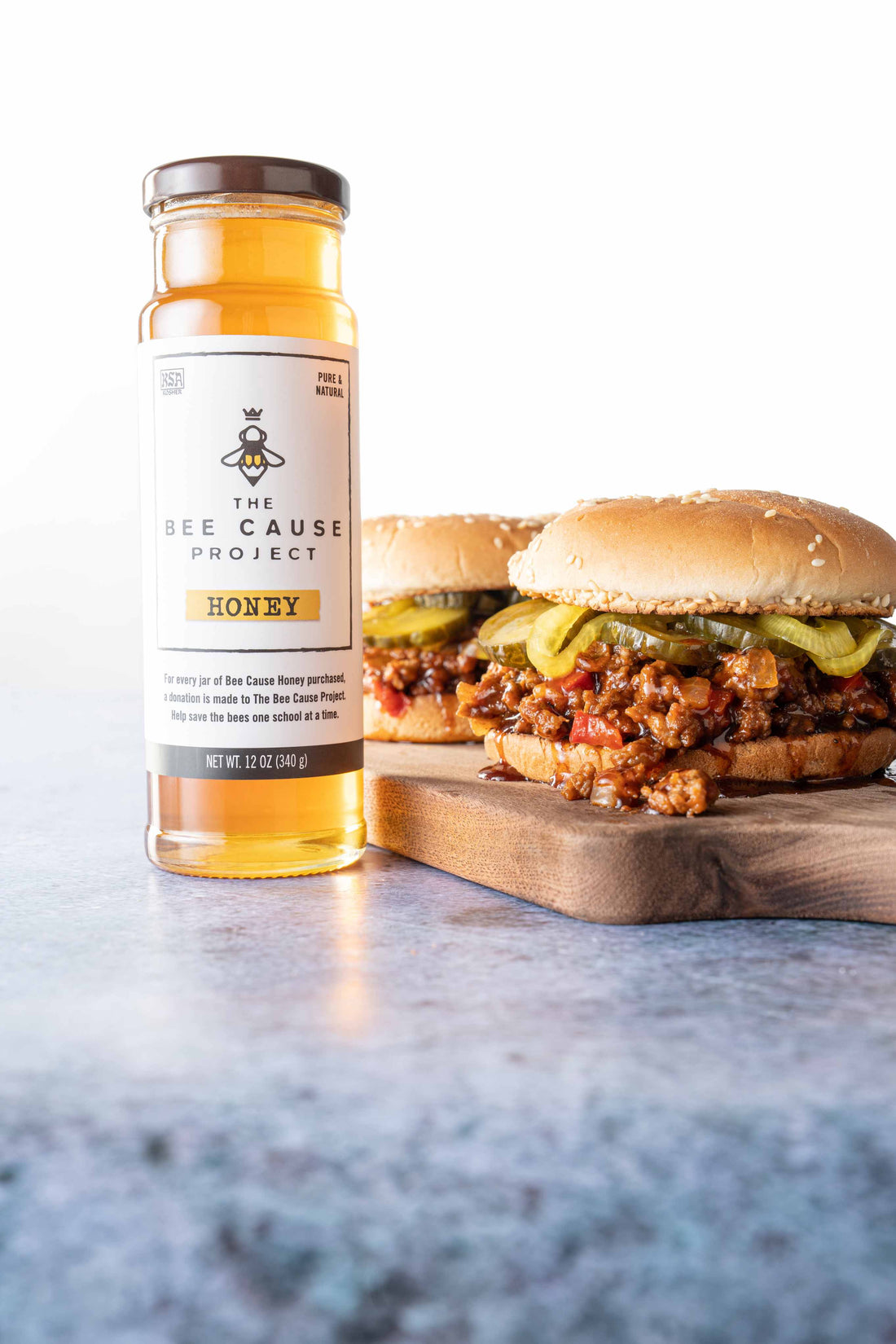 These Old-Fashioned Sloppy Joes (sweetened with honey) are a recipe your whole family will love and one your 11-year-old can cook!

Old-Fashioned Sloppy Joes
(ground beef sandwiches + sweet honey sauce)
Serves 4

What You Need:
1/3 cup tomato paste
3 tablespoons Savannah Bee Company Bee Cause Honey or use your favorite Savannah Bee Company Honey
2 tablespoons soy sauce
1 tablespoon apple cider vinegar
2 tablespoons cornstarch
1 pound ground chuck
½ cup chopped yellow onion
½ cup chopped red bell pepper
4 hamburger buns
Sweat Heat Pickles for serving

What to Do:
1. Wash Up!

2. Make the sauce: Whisk together the tomato paste, honey, soy sauce, vinegar, and cornstarch in a small bowl. Set aside.

3. Brown the beef: Heat a large skillet over medium-high heat until hot. Add the ground chuck, onion, and bell pepper. Cook until the beef is browned, and the vegetables are tender (about 6 to 8 minutes). Drain the beef mixture if needed.

4. Finish the sloppy joes: Add the sauce to the beef mixture in the skillet. Cook over medium heat until the sauce is bubbly and thickened.

To Serve: Divide the beef mixture evenly between the bottom buns. Top with pickles, if desired, and replace the bun tops. 
#savethebees
Regular price

Sale price

$16.00

Unit price

per