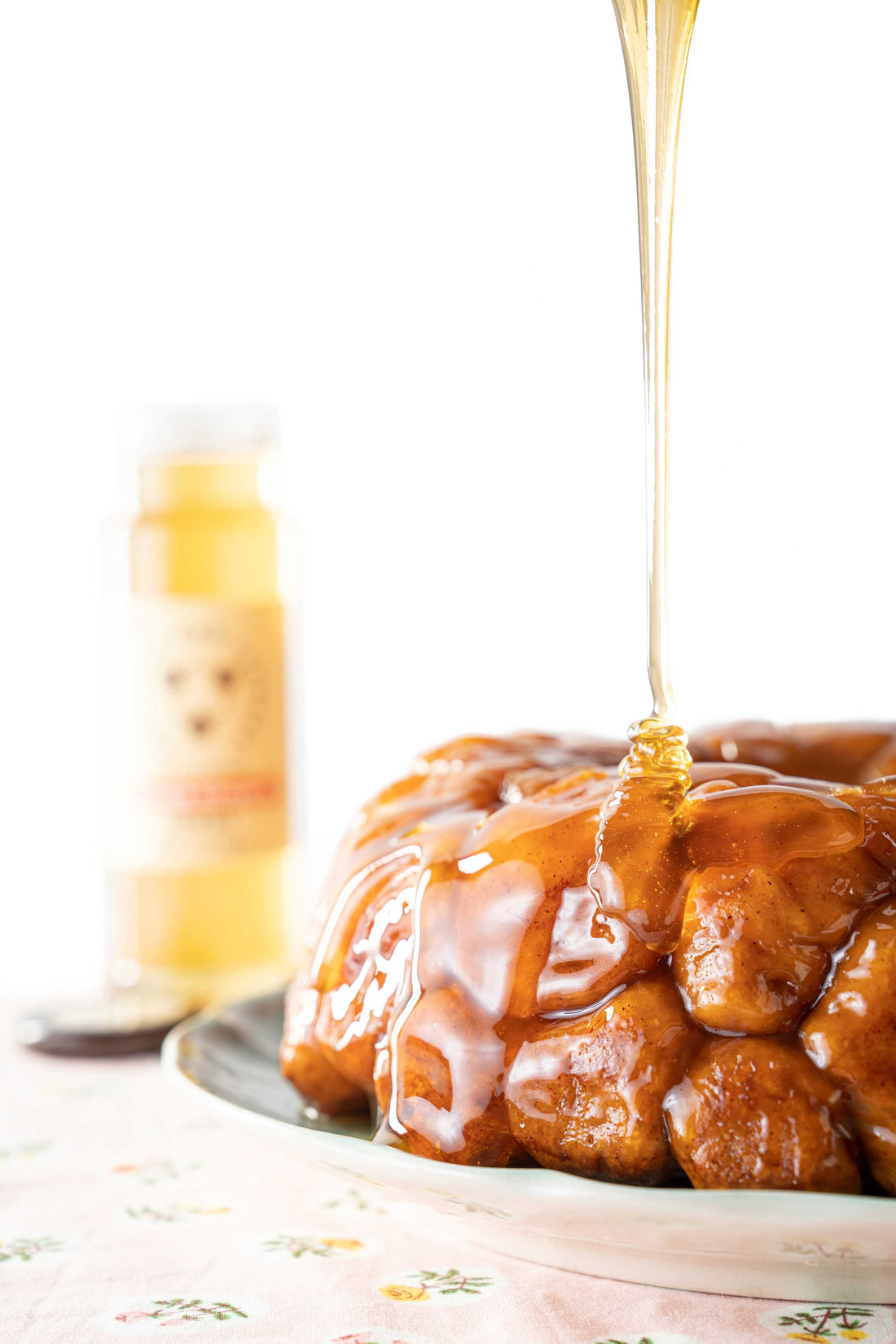 Why do they call it monkey bread? Send us your best idea. Wrong answers only.
Monkey Breakfast Bread
(baked biscuit dough + honey syrup)
Serves 8 to 12

What You Need:
2 (16.3-ounce) cans Southern Homestyle biscuits
¼ cup granulated sugar
1 tablespoon ground cinnamon
1 cup Savannah Bee Company Orange Blossom Honey or use your favorite Savannah Bee Company Honey plus more for drizzling
½ cup salted butter, melted
2 teaspoons vanilla extract

What to Do:
1. Wash Up!

2. Prep the dough: Preheat the oven to 350° F. Coat a Bundt pan with cooking spray. Cut the biscuits into quarters. Combine the sugar and cinnamon in a medium bowl and roll each dough piece in the sugar mixture, pressing to coat. Place the dough pieces in the prepared pan.

3. Make the honey butter sauce: Whisk together the honey, butter, and vanilla. Pour the sauce over the dough pieces.

4. Bake the bread: Place the Bundt pan in the oven and bake for 35 to 38 minutes or until the dough is cooked through.

To Serve: Let the bread stand in the pan for 15 minutes. Run a knife around the edge and invert onto a platter. Drizzle with more honey, if desired. Serve warm.
#savethebees
Regular price

Sale price

$17.00

Unit price

per