Honey Mashed Sweet Potatoes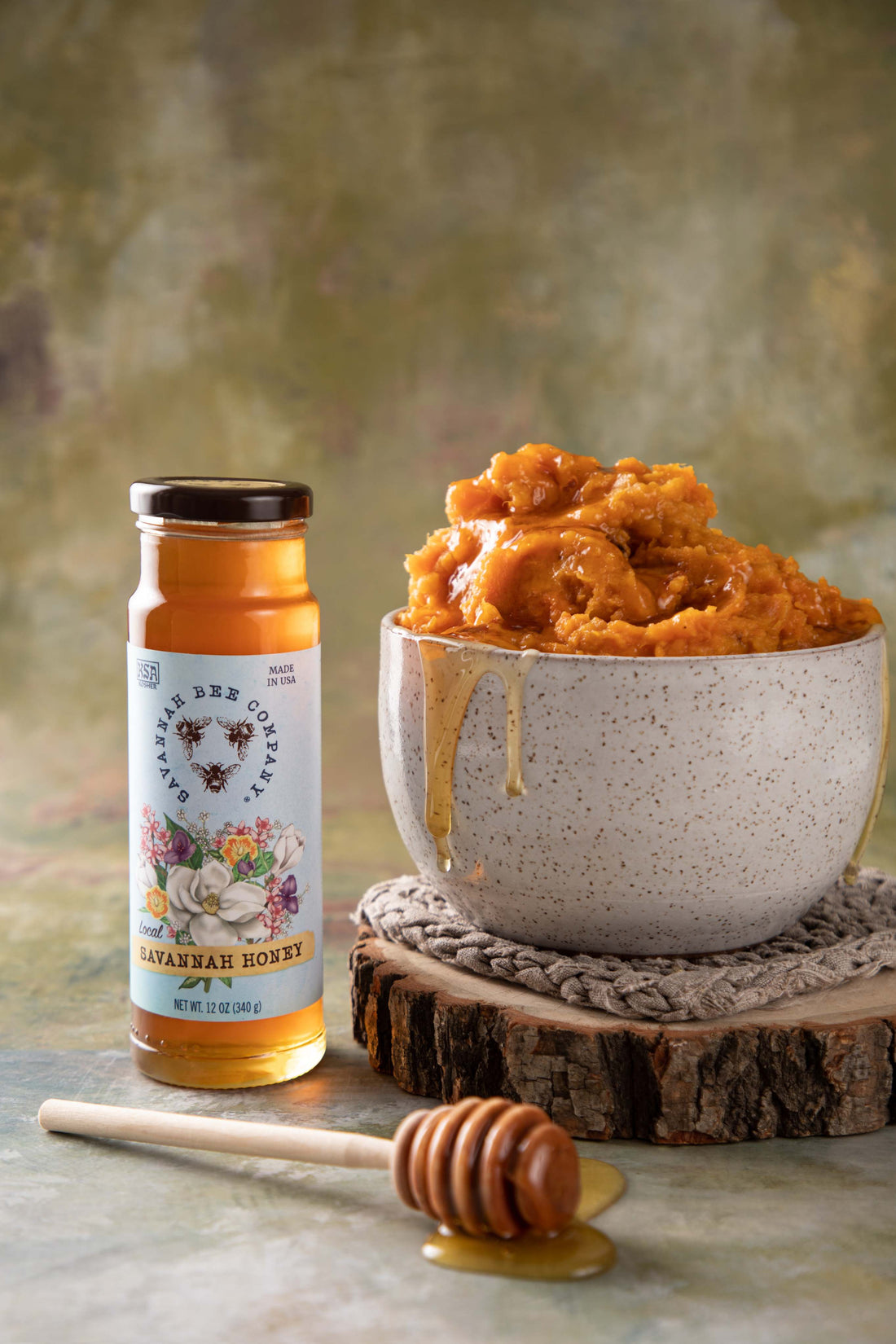 This simple side dish that's guaranteed to get passed around the table for more than one serving. Afterall, who needs a marshmallow topping when you have a honey drizzle?!
Honey Mashed Sweet Potatoes
(honey butter rubbed and roasted sweet potatoes + spices)
Serves 6-8
What you need:
3 large sweet potatoes
1/2 cup Savannah Bee Company® Savannah Honey, plus more for drizzle.
3/4 cup (1-1/2 stick) room temperature unsalted butter, divided
1/4 teaspoon ground cinnamon
1/2 teaspoon salt
1/4 teaspoon pepper
What to do:
1. Wash Up!
2. Make Butter Spread: Preheat the oven to 375° F. Combine honey, 1/2 cup butter, cinnamon, salt and pepper in a bowl.

3. Prep the Potatoes: Wash and cut each potato in half lengthwise. Using your hands, coat each potato on all surfaces using the butter/honey mixture. Be sure to use all of it! Place the potatoes cut side down directly onto a metal baking sheet.

4: Bake the Potatoes: Bake potatoes until soft and bubbling at the bottom (about 30-45 minutes). Remove from oven and allow to cool until ready to handle by hand.

5: Make the Mash: Scoop the flesh out of the sweet potato into a bowl and using a large fork or potato masher, mash until desired consistency. Add remaining 1/4 cup butter as desired for consistency and taste.

To serve: Serve warm, drizzled with honey as desired. (The more the better for us!)
#savethebees
Regular price

Sale price

$16.00

Unit price

per