Greek Melon Salad with Honey Dressing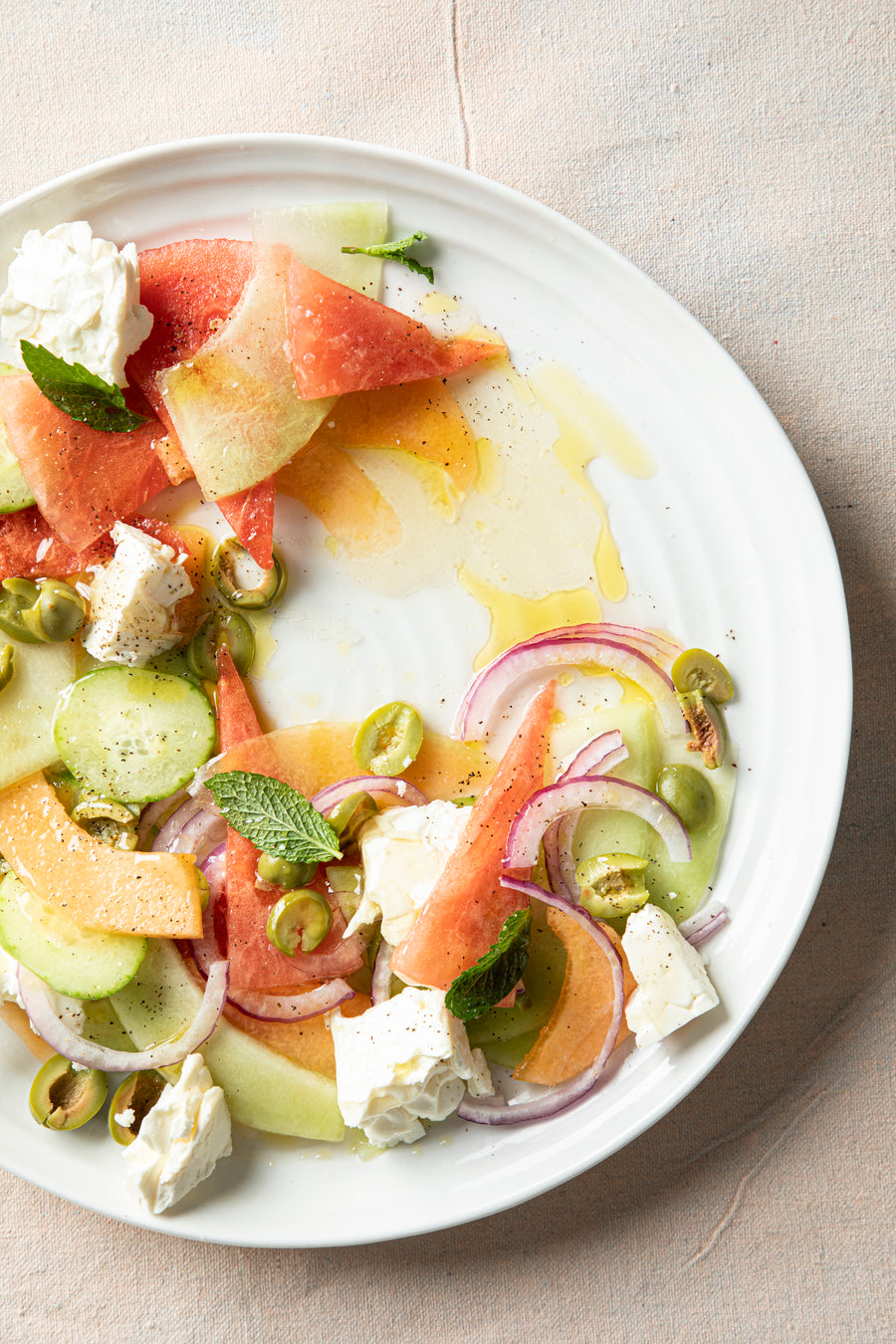 This jewel-toned mixed melon salad will be the star of the table. Paired with traditional Greek ingredients like olives, feta, mint, and a sweet honey and lemon dressing, it's the perfect flavor combination.
Greek Melon Salad with Honey Dressing
(watermelon, cantaloupe, and honeydew with a sweet honey dressing)
Serves 6 to 8
What you need:
1½ cups thinly sliced watermelon
1½ cups thinly sliced cantaloupe
1½ cups thinly sliced honeydew
1 cup peeled and sliced cucumber
¼ cup thinly sliced red onion
4 ounces feta, cubed
½ cup halved green olives
2 tablespoons chopped fresh mint, plus more for garnish
½ lemon
1/3 cup olive oil
3 tablespoons Savannah Bee Company Orange Blossom Honey, or your favorite Savannah Bee Company® honey
Salt and freshly ground pepper
What to do:
1. Wash Up!
2. Prep the Salad: Combine the watermelon, cantaloupe, honeydew, cucumber, red onion, feta, olives, and chopped mint on a serving platter or bowl.
3. Dress the Salad: Squeeze the lemon over the salad. Drizzle with olive oil and honey, and season with salt and pepper to taste.
To Serve: Garnish the salad with mint and serve.
#savethebees
Regular price

Sale price

$17.00

Unit price

per